As an EU-licensed cell bank and biobank, we excel in the certified storage and worldwide distribution of biological materials. Our advanced facilities safeguard a wide range of biological materials, including, but not limited to, human tissues and cells, clinical trial samples, master cell banks, and pharmaceutical products.
At Biostór, we are at the forefront of sample management. We employ state-of-the-art cloud-based systems to manage international, multi-center clinical trials seamlessly. Our expertise extends to the standardization of sample donation, procurement, processing, testing, preservation, storage, and cold-chain distribution.
Rest assured, we maintain the highest standards of quality and compliance. We undergo biennial inspections and proudly hold licensing from the Health Products Regulatory Authority of Ireland (HPRA) for storing and distributing Human Tissues and Cells for Human Application. Our operations align with FDA requirements 21 CFR Part 1271. Our Quality Management System is built upon ISO 13485 and adheres to GXP principles.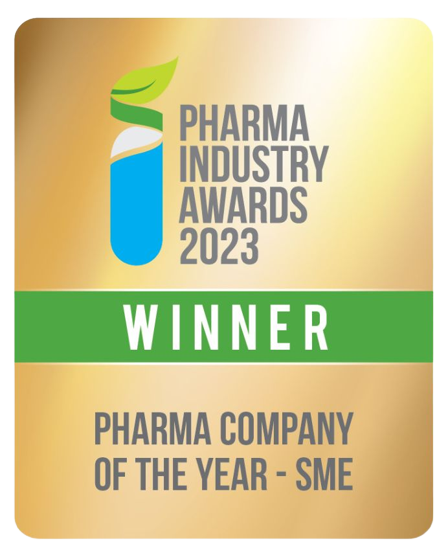 "We are honored to announce that Biostór has been recognized as the 'Pharma Company of the Year – SME' at the Pharma Industry Awards 2023.
This accolade is a testament to our commitment to excellence in the industry, our dedication to innovation, and our continuous effort to provide the highest quality services to our clients. We extend our heartfelt thanks to our dedicated team and our clients for their unwavering support and trust in us."
CUSTOMER EXPERIENCE
In 2011, St James's Hospital & Trinity College Dublin joined Biostór as a partner on an EU 7th Framework Project Grant (INCO.2011-6.2), supporting the establishment of a cancer biobank for Jordan and its neighboring countries through knowledge transfer and training. This was a EU-Middle Eastern initiative with the King Hussein Cancer Center in Amman, Jordan, coordinator of this program. Our involvement in this EU program with Biostór was a significant learning experience for us as both a medical and academic institution, where Biostór's commercial background and extensive expertise as a commercial biobank, provided us with further knowledge and exchange in the areas of Quality Management Systems (QMS), compliance with international regulations and ISO standards. Throughout the project, Biostór demonstrated professionalism in all aspects of the work-packages assigned to them. This was reflected with their attention to detail during all stages of this process, in addition to the comradery of Biostór personnel with other partners on the project.
Biostor has provided invaluable expertise and efficiency in the area of tissue sample preparation, transportation and storage for the VISICORT study, a large multicentre study of human corneal transplantation involving 12 centres across Europe
We have been working with Biostór for more than 2 years on a major EU FP-7 supported project on adverse immune reactions in corneal transplantation (VISICORT www.visicort.eu ). Together we have managed development of a software platform which allows cloud-based registration of clinical data, but more important: Barcode based tracking of thousands of bio samples. Samples are collected at five eye departments in five different European countries, stored locally for a short while and then shipped to the storage facility at Biostór in Ireland until samples are sent to different laboratories for advanced immunological analysis. During the process samples are kept frozen at -80°C before storage at -80°C to -196°C. During the development of the advanced tracking system and in practice Biostór has shown to be a very dedicated and professional partner.
The European School of Haematology worked with Biostór Ireland towards the development of a thematic online curriculum in Cord Blood Transplantation. Biostór Ireland was a strong member of this three year multi-partner collaboration, providing on-going expertise, valuable input and support.
Our partnership with Biostór Ireland was a key element to the success of our project KHCCBIO to establish a biobank in Jordan. The experience of those in charge of Biostór made it easy for our staff overcome many obstacles that would have hindered our project
Please accept this note as our personal and professional endorsement of Biostor as an outstanding partner to our EU research project "Visicort". Since our earliest involvement, we have found the collaboration with Biostore to be the most reliable partner in this international project. The services provided by Biostor have been always prompt, reliable and professional in every respect.
Prof. Matthew Griffin, Regenerative Medicine Institute, National University of Ireland: As coordinator of the EU FP7 health consortium VISICORT, I have had the opportunity to work closely with Peadar Mac Gabhann and the team at Biostór over the past 3 years. Our project required the design and establishment of a complex multi-site human biological sampling and transport protocol with a centralised bio-bank and sample tracking system. Biostór has proven to be an outstanding partner for VISICORT and has built a highly functional bio-banking and sample distribution system which has, to date, compiled several thousand samples from over 600 corneal transplant recipients in 5 European countries. In collaboration with the VISICORT enrolment sites, the Biostór team has developed standard operating procedures, sampling kits and a web-based database and sample tracking system as well as providing training and troubleshooting for the project's clinical researchers. Critically, Biostór has been proactive in identifying and solving problems, adding new capabilities to the sample tracking system and communicating effectively with all of the VISICORT partners. Overall, the level of expertise, innovation and efficiency that Biostór has brought to this complex European project has been superb.
BLOG POSTS
Marina Fonseca
We are proud to announce that Gerard McCabe, our COO, has been recognized as one of the "Top 5 Visionary Leaders to Watch in the Healthcare Industry 2023" by Insights [...]